I have been gifted by students both past and present connecting and telling me about the creative waves they are making and how VoiceWorks was part of that momentum. A wave is a momentum to move forward and reach another shore….And so the waves are rolling in….I am deeply touched and rewarded by the joy and passion of these students. It puts a big smile on my face and in my heart.
The following are examples, pictures and links to just some of the creative works of the students of SoundBody Studio over the past year:
---
Elizabeth Marshall
Since performing in Sound is a Wave last November Elizabeth has committed to studying with Maureen Washington …and now….she's officially jazz singer!!! Elizabeth is going to Cuba with her piano man to perform in February.
Teach Me Tonight
Cover the Water
---
Jessica Hepper
Jess and friend/pianist Josie Martens coordinated a Kickstarter campaign to do a 10 day Living Room Concert Tour in Victoria and the Gulf Islands in November. They raised the needed funds and put on…it was so sweet to be there! The songs Jess chose to honor her dad were a wonderful mix of music from Nina Simone to Sarah McLachlan. I rediscovered Josie, whose piano accompaniment was sensitive and very accomplished. To learn more about the Living Room Concert Tour check out their Kickstarter page: https://www.kickstarter.com/projects/1072356165/jess-and-josies-living-room-concert-tour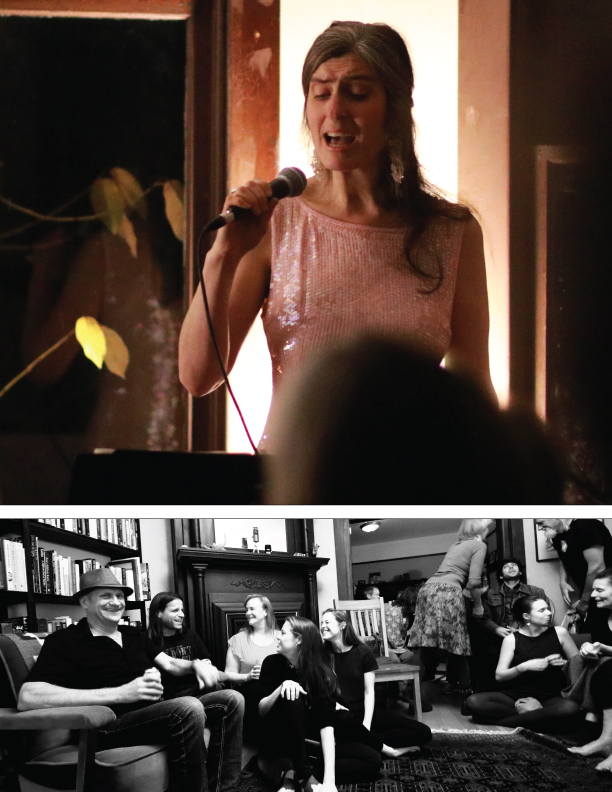 ---
Darrel McLeod
Performs a rendition of Love me or Leave me. Check out this professionally produced promo video of the Darrel McLeod quartet Aug 3, 2018. A song by Donaldson and Kahn. Enjoy.: https://www.youtube.com/watch?v=YSaey6qlkVQ
Darrel he has also published his first book, a memoir called Mamaskatch: A Cree Coming of Age. Published in 2018. Mamaskatch won the 2018 Governor Generals Literary Award for non-fiction. (https://www.cbc.ca/books/mamaskatch-1.4761569). His second novel is coming out soon.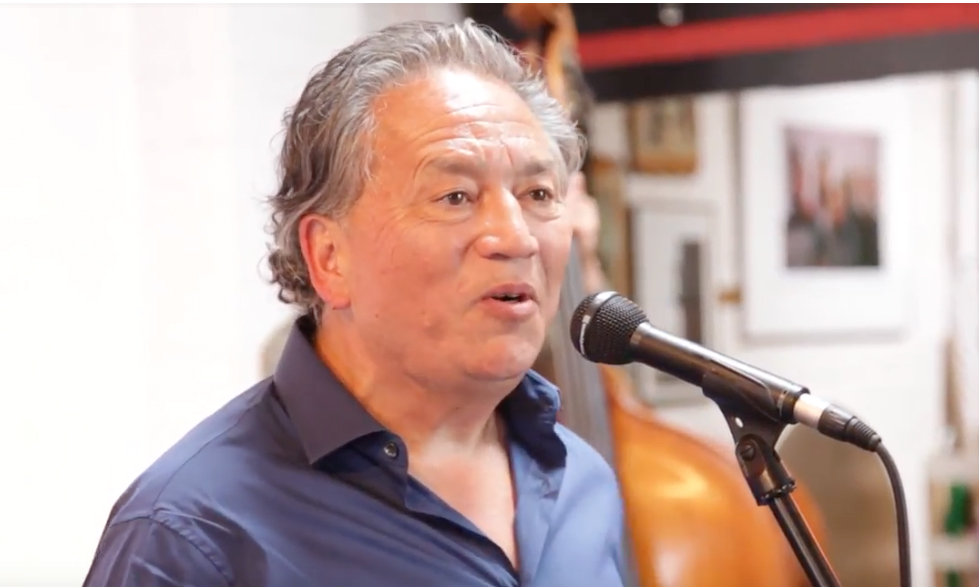 ---
Janet Cochrane
Janet now lives in Ontario and recently interviewed me for a podcast about SoundBodyStudio: Here is link to podcast which was a pleasure to be a part of. You can listen to the podcast at: https://resourceholistichealing.com/uncategorized/episode-4-interview-with-bisia-belina-of-sound-body-studio/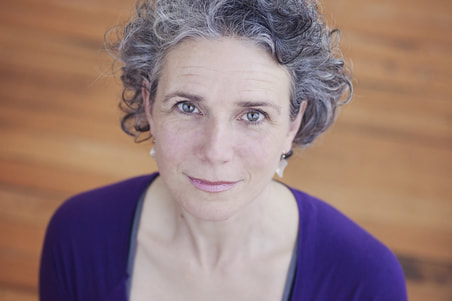 ---
Margot Johnston
Margot and her band Wild Honey performed at Spiral Cafe in October. Margots new songs are awesome! She is also dipping her toes into other creative projects.

---
Marjorie Baskerville
Marjorie has been composing music as well and is working towards of CD!!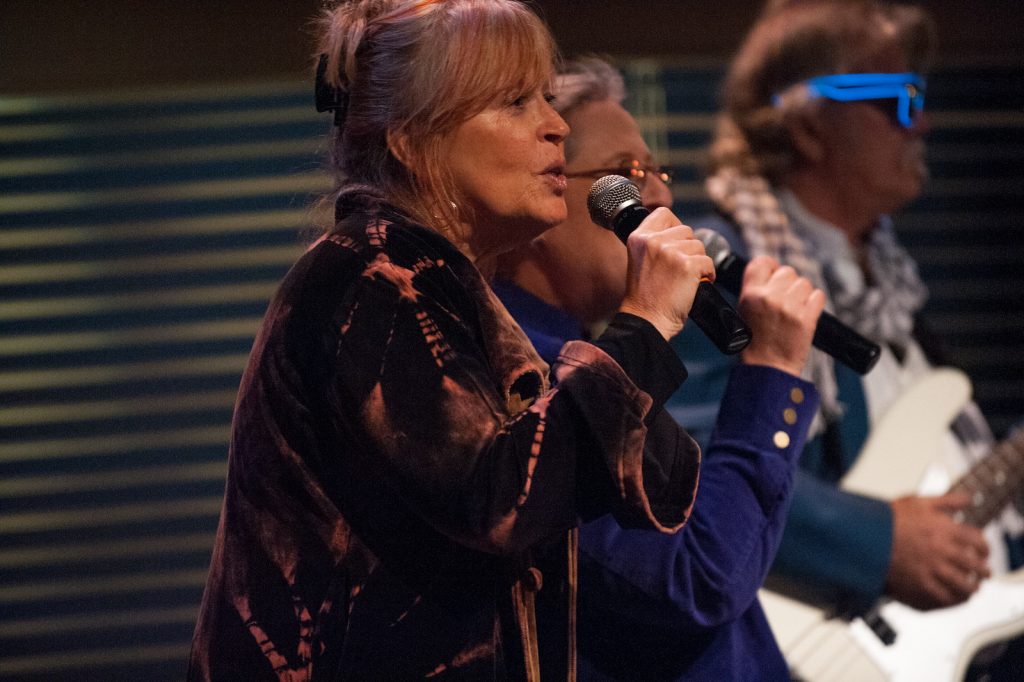 ---
Kim Goodliffe
Our Kim moved to Vancouver and got inspired to integrate Bouffon clowning into VoiceWorks.
Kim and Margot joined together to offer
Clown Sign
and have offered 2 workshops so far. ClownSing is delightful and will be coming back soon!!!!