I am excited to announce that I will be offering new ONLINE self-massage lessons (starting in June) for anyone wanting to experience and enjoy the physical relief of a massage, without having to leave the comfort and safety of their own home!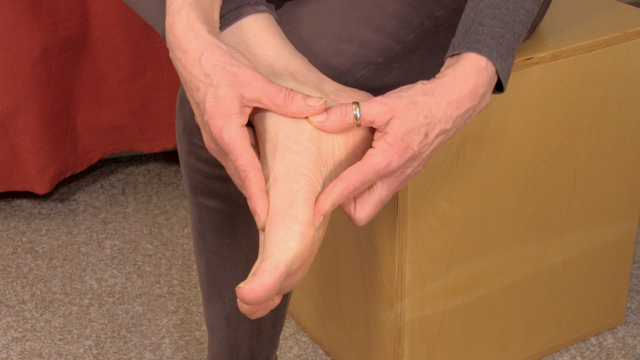 Join me for…
Sensing Anatomy: Flesh, Bones and Space
These sessions will help you address and find solutions to your daily pain patterns. These online sessions are a perfect self-care solution for those of you who are still social distancing, self-isolating or under self-quarantine. Each session will be customized to your own, unique self-care needs and areas of pain and tension.
Sessions are 60 – 90 minutes in length (via Zoom) and are either one-on-one or for couples.
These can either be a one-on-one session just for you, but they are also great for you and a partner to do together, so that you can experience receiving touch and giving touch and at the same time learn tricks of the trade.
The fees: All prices include GST.
60 minute session: $75 for individual or $85 for couples

90 minute session

$90 for individual or $105 for couples
If you are interested in booking a Sensing Anatomy: Flesh, Bones and Space online self-care contact Bisia at 250-384-1133 or bisia@soundbodystudio.ca.