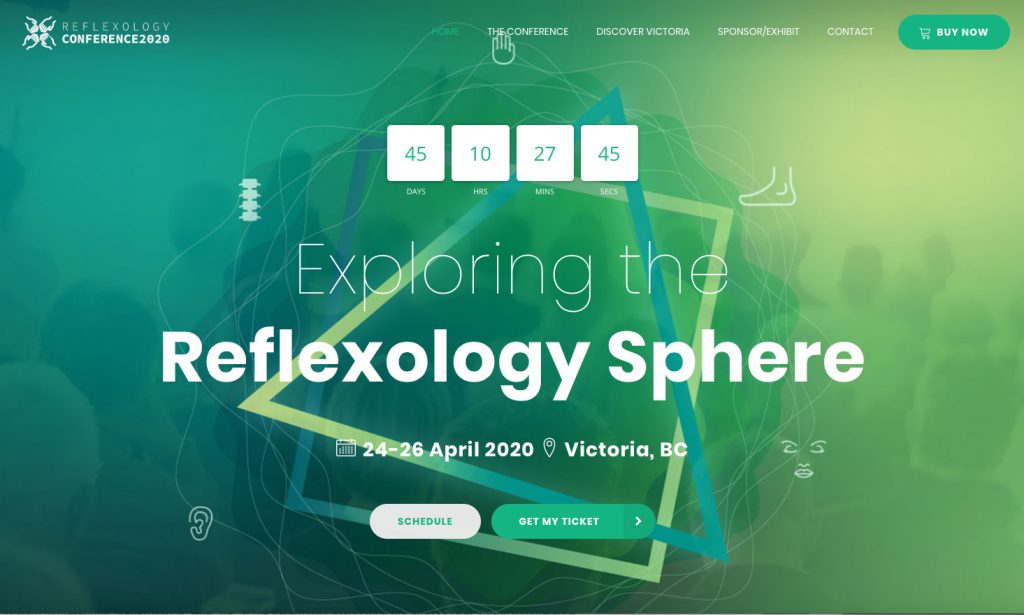 I am looking forward to presenting "Reflexology & Self-Care" at the Reflexology Association of Canada's (RAC) annual conference, held this year in Victoria April 24 to 26, 2020.
RAC's Reflexology Conference 2020 brings together speakers and guests from across Canada and around the world to provide reflexology therapists with an opportunity to enhance their skills and knowledge.
Participants in my "Reflexology & Self-Care" workshop will acquire a toolkit of practical, accessible and transferrable strategies and practices to help manage and transform physical, mental and emotional stress.
Throughout the workshop participants will explore:
• The level of physical discomfort they bring with them into their therapies and daily lives;
• The type of physical discomfort and pain that they experience while performing treatments on others;
• The physical tension and holding habits that re-create pain;
• How tension in the neck, jaw, shoulders, hands, and wrists affects how one moves throughout
their daily activities.
Learn more or register online at: https://reflexologyconference.com/reflexology-and-self-care/