Schedule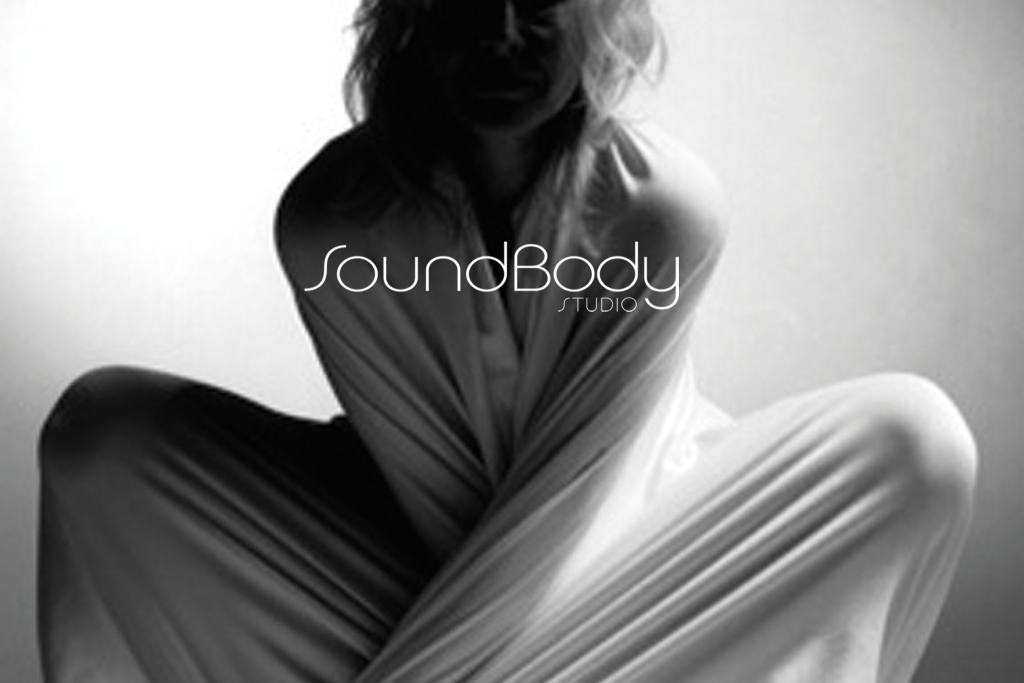 COVID UPDATE:
SoundBody Studio is currently offering self-massage and Voiceworks classes via video chat, pre-registered classes and workshops. 
VoiceWorks – Singing Through the COVID Wave
VoiceWorks classes are starting up Wed. Sept 9th, 2020 (7:30-9 pm.)
Classes are now pre-registered only
Attendance is limited to 6 singers
Masks are mandatory (we will be using singers masks)
Fee is now $20 per session.
If you are interested in signing up please do so by emailing Bisia the Tuesday prior to the class.
Email: bisia@soundbodystudio.ca for more information or to register.
Sensing Anatomy: Flesh, Bones and Space
These sessions will help you address and find solutions to your daily pain patterns. These online sessions are a perfect self-care solution for those who are unable to seek treatment in person. 
Sessions are 60 – 90 minutes in length (via Zoom) and are either one-on-one, or for couples to do together, so that you can experience receiving touch and giving touch and at the same time learn tricks of the trade.
  
Fees (includes GST)
 60 minute session: $75 for individual or $85 for couples (tax receipts unavailable)

 90 minute session  $90 for individual or $105 for couples 

(tax receipts unavailable)
To register contact Bisia at 250-384-1133 or bisia@soundbodystudio.ca.

VoiceWorks with Bisia ONLINE!

It's fun! It's vocal improvisation and empowerment: claim your voice, learn to improvise, make up your own music, and did I mention fun? And it's good for what ails you. It's a great way to sing out despair, frustration, etc, and transform it through rhythm and time. All welcome.
Fees (includes GST): $40 for 60 mins
Sessions longer than 60 minutes are charged at a rate of $10 per 15 minute increment (introductory rate, subject to change).
Format: Depending on your access and comfort level with virtual technology we can use FaceTime, Zoom, WhatsApp or HouseParty for our session. 
Time Slots Available:  11 am, 4 pm, or 7:30 pm
Progression: We will start the process with 2 or 3 one-on-one personal online vocal coaching sessions. From there we will transition to working together in "vocal online pods," with 3 to 4 singers to a pod. 
These are collaborative composition sessions. (Recording device recommended). 
Here are examples of the explorations that are offered in the one-on-one sessions:
What if you began with acknowledging what you feel and sang it in the blues style?

What if you changed the tune to a gospel, a spiritual, a rap, a scat?
What if you took your 'present emotional content' and put it in time?
How would that change you? How would your feelings change?
 To register contact Bisia at 250-384-1133 or bisia@soundbodystudio.ca.

SoundBody Therapy 2-Day Workshop 
(Continuing Education credits for Registered Massage Therapists)
**Method of course delivery is pending as we ensure all COVID safety measures are taken and may include online components**
Date: Sat Sept 25 – Sun Sept 27, 2020
> Directed Studies Material sent out on Sunday September 20. 2020
> Online Training : Friday  September 25 (6-8 pm)  
> Live Training:  Saturday  & Sunday September  26 & 27  (9-3 pm daily)

Location: 4 Corners Community Collective (1508 Haultain St, Victoria, BC)
Cost: (All prices include GST)
Regular = $460 (Payment deadline Sept 15, 2020)
Repeat Students = $425 (Payment deadline Sept 15, 2020. Repeat students are eligible for full course credits)
Payment options:
Remit E-transfers to: bisia@shaw.ca
Remit cheques to: Bisia Belina 3180 Jackson St Victoria BC V8X 1E3
Cancelation policy:
Course registration may be canceled in writing prior to September 15, 2020. All payments made will be reimbursed, minus a $75 administration fee.
No refund for Cancelations after Sept 15, 2020 (except for COVID related safety issues).
Learning Outcomes
By the end of this 2-day course the therapist will be able to demonstrate their ability to:
Identify and work with four diverse whole body-mapping systems.
Work with less effort to achieve a positive result with less resistance from the patient.
Improve assessment time.
Re-integrate an injured part back into the whole
Re-integrate all parts of the body into the whole.
Identify and work therapeutically with the 3 dimensional body.
Affect alignment, balance, weight distribution and increase breath capacity.
Stay curious as they work and engage their patient's ability to sense changes as they take place.
Apply techniques for therapist self care and to teach patients for home care.
Release holding patterns in the body using very gentle and effective techniques.
To register contact Bisia at 250-384-1133 or bisia@soundbodystudio.ca.
---