A variety of classes are available by the SoundBody Studio teachers this fall. Whether you live in town or out, there's something for everyone.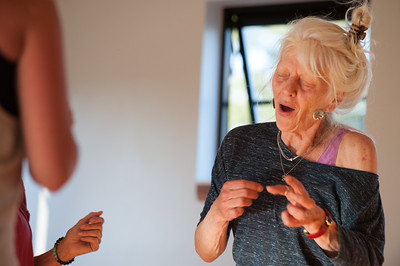 VoiceWorks Drop in with Bisia Belina – Join Bisia Wednesday nights from 7:30 to 9:00 pm. VoiceWorks classes provide an opportunity to tune into your instrument and create improvisational voice and movement pieces that deliver well-being and satisfaction. All classes are held at Lynn Wylie's Yoga Studio at #202-1600 Bay Street, Victoria. *For more information contact Bisia at bisia@shaw.ca or 250.384.1133.
Margot Johnston will once again be offering her Sing in the Flow series on Tuesday nights from 7:30 to 9:00 pm. This is a 5 week series running October 30, November 6, 13, 20 & 27th. The cost to attend the five classes is $100. Classes will be held at a new location this fall. Join Margot at 1508 Haultain Street. *For more information contact Margot at mjohnston@islandnet.com or 250-383-9171.
Marjorie Baskerville will also be offering a V.I.B.E. drop-in Tuesday night class in Sooke beginning October 2 at 7:00 p.m. The cost for a drop-in class is $10. Classes will be held at 2543 Sooke River Road. For more information contact Marjorie at marjorieb.singing@gmail.com or 250-642-2325.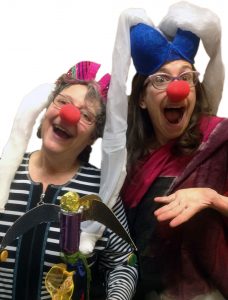 For those of you with a playful spirit, Kim Goodliffe and Margot Johnston will be hosting another Clown Sing workshop on. November 4. Come play with Kim and Margot as they invite vocal improv into bouffon clowning. It's fun. It's for the kid in all of us! Shy, serious or closet clowns, beginner or experienced: all welcome! Additional details coming soon! For more information or to register email Kim Goodliffe at kgoodliffe@shaw.ca.