Professional and Community Workshops
SoundBody workshops can be customized to your personal or organizational needs and abilities. Bisia has a long history leading groups through workshops that address issues like compassion burnout, stress management and physical ailments connected to specific professions. SoundBody workshops are also fantastic just for fun, to fuel free expression and group cohesion. 
Bring your ideas and Bisia will work with you to create the perfect event for your group. You can  focus on voice and movement to encourage creativity and well being, or utilize her SoundBody Therapy treatment methods to learn self care and find solutions to daily pain patterns. The strength of Bisia's experience and teaching methods is her ability to combine all of these elements to help students balance their body, find their voice and increase their confidence.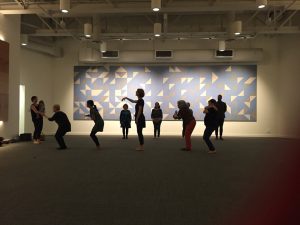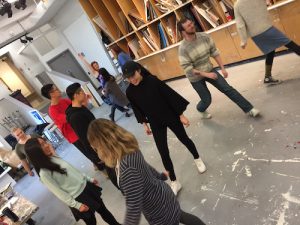 People who have experienced and benefited from participation in SoundBody offerings include (but are not limited to):
Health care practitioners (social workers, nurses, physicians, physiotherapists, psychologists etc.)

Holistic health care practitioners (chiropractors, naturopaths, reflexologists etc.)
Caregivers (professionals and family-based)
Performing artists (actors, singers, musicians, dancers etc.)
Visual arts students and professionals
Health trainers (Yoga & Pilates teachers, fitness instructors, etc.)
Fitness and recreation participants
Business professionals
Public speakers
Choirs and singing ensembles
Some examples of Community Workshops provided by SoundBody include:
Professional Development Workshops

VoiceWorks for Compassion Burn-Out
VoiceWorks for Public Speaking Classes
VoiceWorks for Choirs and Singing Ensembles
BodyWorks for Massage Therapists
BodyWorks for Yoga Instructors
VoiceWorks for Parkinsons Groups
VoiceWorks for Troubled Times
To discuss custom workshop offerings contact Bisia at 250-384-1133 or bisia@soundbodystudio.ca.
See all upcoming SoundBody Studio classes and workshops at soundbodystudio.ca/schedule