Teachers
"It's about refilling our cups with joy and curiosity…and doing it as often as possible!"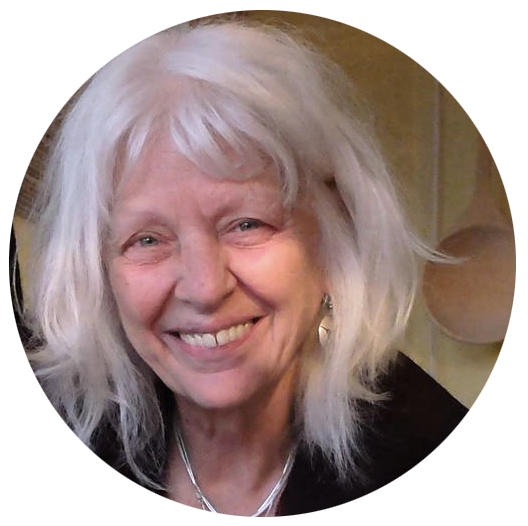 Bisia Belina is the founder of SoundBody Studio. Bisia is a registered massage therapist by profession and a singer, educator, performance and recording artist by passion. She founded SoundBody Studio in 1997 where she combines both of her consuming interests into a variety of offerings: weekly Voice and Movement Fusion classes; workshops in Vocal/Anatomy and Anatomy; and "VocalBody" intensives. Over the last 10 years she has engaged health care professionals when presenting her "VoiceWorks for Compassion Burnout" workshops across Canada.
Classes with Bisia include: VoiceWorks Drop-In, Flesh & Bones Workshops, VocalAnatomy Workshops, VocalBody Arts Workshops, Teacher Training, Professional Development, Community Wellness Workshops. See Schedule for course times and dates.
250-384-1133
Margot Johnston loves to sing, especially improv…in the shower, in the street, at the store, at the beach. She trained with Bisia Belina and is a certified VoiceWorks instructor at SoundBody Studio. Her Monday night VoiceWorks classes are fun and empowering. You can find more information about her classes at www.soundbodystudio.ca . Margot also performs as a singer and songwriter in a variety of venues. She is a visual artist (BFA) and holds a certificate in Adult Continuing Education. She works as an elder companion, offering her clients music, art and improvised creativity.
Classes with Margot include: Sing in the Flow, Hot Recipes for Cool Improv and additional Community Workshop offerings. See Schedule for course times and dates.
250-383-9171
Kim Goodliffe is passionate about movement and voice as a way to connect and play – with self, others, nature and beyond. Since 2014, she has facilitated groups in movement, vocal improv and writing. A certified VoiceWorks instructor, she trained with Bisia Belina and Margot Johnston at SoundBody Studio in Victoria, BC. She was a featured facilitator at the Healing With Sound series, (Church of Truth, Victoria, 2015), and leads Moving Voice exploration groups in Vancouver and Sooke, BC, both in the studio and in nature. Her narrative poem sequence Lowballer (Demeter Press, 2013) explored one very long season of planting trees. You can buy a copy here: http://brunswickbooks.ca/Lowballer/. Her latest manuscript explores moving through the ocean in a kayak during a time of habitat loss, extinction and climate change.
Classes with Kim include: Vocal Improv & Clowning. See Schedule for course times and dates.
778.872.8309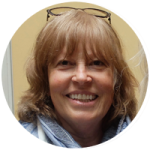 Marjorie Baskerville has a deep love of music, and learned to sing at an early age, old tales of drunken tomfoolery and heartache from her father, which did not impress her grade 4 elementary teacher! As a singer/songwriter and performer, Marjorie believes strongly that everyone has a voice, however small or large, harmonic or dissonant, it deserves to be expressed and heard. Marjorie has a BA special in Sociology, studied voice (Jazz) 4 years at the Victoria Conservatory of Music with Gergana Velinova, and recently completed 3 years of study with Bisia Belina and Margot Johnson at the SoundBody Studio and is a certified SoundBody instructor. Marjorie teaches private voice lessons, conducts group workshops and leads a weekly drop in Vocal improv class in Sooke BC called The VIBE.
Classes with Marjorie include: VoiceWorks V.I.B.E. See Schedule for course times and dates.
250.642.2325